Do you want to buy a house in Spain? Here's what you need to know
03/08/2020
2020-08-03 13:23
"House in Spain" - hearing this, most of us see a beautiful white building, a spacious terrace with sun loungers and lush greenery surrounding the picturesque estate. Such a picture may become a reality, but before you decide to buy a house in Spain, there are a few important points to remember.
---
An apartment or a house? Many people who think about buying real estate on the Iberian Peninsula have such a dilemma. In such a case, our question is always: how much time do you plan to spend in Spain? If it's a significant part of the year and not just a few weeks of vacation, we always suggest a house.
While browsing through eye-catching photos on the web, we see our own house in Spain through the eyes of our imagination, and this is a very tempting prospect. The decision to buy, however, must be carefully thought out, you must be aware of all advantages and disadvantages of this type of property. Of course, there are many more of the former. First and foremost, buying a house can be a good investment if you are considering acquiring a property for this purpose. Renting a house in Spain can be profitable, which can be seen in the Dream Property offer. A modern house on the Costa del Sol can be rented to tourists for 3-6 thousand Euros per week and a townhouse for about 1,500 Euros per week.
How much does a house in Spain cost?
Since we're talking about money, let's stay with it for a while. Here's how the value of houses in Spain has fluctuated recently with several popular house price indices.
In the first quarter of this year, most indexes indicated a price increase of slightly above 3%. (year-over-year percentage change). This is the data of ministries, the Tinsa agency, the National Institute of Statistics, the Association of Spanish Notaries or the Idealista website. In the second quarter of the year, due to the pandemic, the situation changed and, for example, the Tinsa index in June was only 1.5 percent. The Idealista index, on the other hand, was even slightly negative, although these indicators do not reflect the full picture of the market. But they do show certain trends.
As market analyst Mark Stücklin also notes in his very popular blog Spanish Property Insight, even before the pandemic crisis hit in March, "the market was already cooling slightly due to lower demand".
Okay, what are the forecasts? Experts admit that due to the pandemic, house prices are likely to fall in all major markets in Europe, but that will not be much of a difference. According to a recent report by the rating agency Standard & Poor's, house prices in Spain are expected to fall by 3 to 3.5 percent. Prices are expected to rise again in 2022, which could be a valuable clue for home hunters in Spain.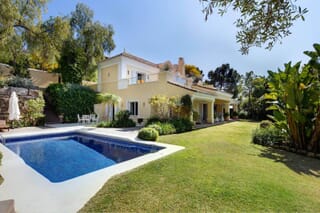 Buying a home in Spain poses many questions
Before you focus on prices, however, you should carefully define your expectations. After all, everyone has different priorities, needs and financial abilities. Here are some key questions to answer:
in what region do you want to have your property;
where would you like to live: city, suburbs, countryside, close to the sea;
what kind of real estate are you looking for: a villa, a country house or maybe a mansion with outbuildings;
in what style the house is to be built;
how many bedrooms do you need (important - in Spain the number of rooms is the number of bedrooms plus a living room);
whether amenities such as a large terrace, parking lot, swimming pool, proximity to sports facilities (golf courses, tennis courts), shops, restaurants, etc. are important to you;
you prefer a typically Spanish neighborhood or an international neighborhood;
whether the property is to be located close to the airport;
whether you want to rent your house in the future;
are you sure you are able to maintain the house, because someone will have to look after it during your absence;
whether you are considering a house for renovation.
When you answer all these questions, you will be one mile closer to buying a home in Spain.
What region? That is the question...
Of course, real estate prices vary between regions. You will find different rates when buying a house in Madrid or Barcelona, ​​where prices can be high, others in Mediterranean regions such as Andalusia or Valencia, where foreigners like to invest, and still others in the theoretically cheaper inland Spain (eg Castilla-La Mancha).
There are many factors affecting the price, but if you are buying a house for rent in Spain, you should also pay attention to the weather. The climate on the Iberian Peninsula is quite diverse, so if you are looking for a home for investment, you should rather exclude the regions lying in the north and west-north of the country. It's a beautiful area, but the climate is slightly cooler there.
It is worth looking at the average temperatures during the summer months. In the northern cities of La Corunia (Galicia) and Santander (Cantabria) in July and August it is 22 degrees. In central Madrid, the average temperature is already around 26-28 degrees, and in Seville (Andalusia) already around 30 degrees. Just like on the Costa del Sol, where, however, a typical Mediterranean climate awaits you. It is characterized by very mild winters and long, hot summers. Putting it simply, the further south you go, the hotter the climate is.

Detailed property analysis
When buying a house, you should also remember about possible transaction traps. First of all, we mean the legal situation of the property.
It is mainly about mortgage and urban issues. While the mortgage is not a problem (before signing the notarial deed, everything will be settled), planning matters are what you need to be careful about. It is better to carefully check the urban planning documents of the area, because it may turn out that in a year or two there will be a seaside apartment complex near the house. And if we value peace, it is also necessary to check if your dream house is a quiet refuge not only in low season, but also in the middle of summer.
It is also better to avoid offers such as "selling a house in Spain quickly and without unnecessary formalities". And you definitely have to avoid those offering cash payments. It should be remembered that the maximum amount of cash payments in Spain is 2,500 euros. Moreover, according to recent information, the Ministry of Finance is considering reducing the limit to as much as EUR 1,000. It's also better not to be surprised by the additional transaction costs. Notary public, Spanish taxes or entry into the real estate register account for up to 13 percent of the purchase price.
We are here to help you avoid all the reefs. All this to make your future home in Spain a safe investment.