Short term rentals in big Spanish cities
04/10/2019
2019-10-14 08:51
The private apartment rental market in Spain is a gigantic business that until recently escaped legal regulations by creating a real El Dorado for foreign investors, especially those who do not necessarily like to pay taxes.
---
The fact is that the benefits of renting was basically impossible to discover if the owner of the property was a foreigner and not resident in Spain (i.e. he did not spend more than 180 days a year or pay income taxes).
Property rentals in Spain - end of El Dorado
A few years ago, the authorities of autonomic Spanish provinces decided to get rid of the shadow economy and regulate the holiday rental market. There were several reasons: apart from the obvious, tax one, it was also about gaining control over the flow of tourists, mainly due to public security (flats for rent could be easily used by e.g. terrorist organizations, as guests were not registered in any way, while guest registration was and is an obvious matter in hotels). It was also about limiting the number of tourists coming to Spanish cities during the high season.
Each of the autonomous provinces began to introduce changes in their own way
The precursor was Barcelona. It was here that the first tourist licenses were introduced and exact instructions had been given what properties and under what conditions can be rented. Property owners or companies that manage them are also required to register all adult guests to the police. The owner of the tourist apartment is also obliged to charge his guests with a tax on accommodation in tourist facilities (tourist tax). Before you buy a property with the intention of renting it, you must find our if short rentals are not forbidden in the community regulations. Important information: some time ago, the city hall of Barcelona froze the issuing of new tourist licenses, and thoroughly inspected existing tourist apartments.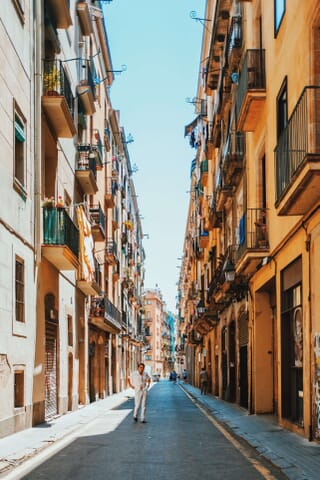 Majorca tourist licenses
Majorca followed Catalonia, its authorities also decided to introduce tourist licenses. A few years later, in 2018, they stopped issuing them in Majorca's capital, Palma. The most important reason for this decision was the fact that between 2015 and 2017, 20,000 beds in tourist apartments were sold in the capital, with only 645 apartments in Palma at the time having tourist licenses. The complete ban on issuing licenses in Palma, and sometimes even the cancellation of those previously issued, has received wide coverage in Europe, because many owners of tourist apartments are foreign investors who suddenly lost their sources of income. However, the authorities of Majorca did not yield to pressure from public opinion, in Palma it is still forbidden to rent tourists flats in multi-family buildings, but you can do that in single-family buildings.
Reliable information avoids renting problems
This regulation turned out to be decisive for our customers, who a few months ago contacted us with a very specific plan to move to Palma and even a pre-selected house, in which they intended to live and the remaining part to rent to tourists. Because they were not completely convinced by the seller's assurances that they would be able to implement their plan, they decided to seek advice from us. Reliable information about private rental regulations in Palma led them to buy their Spanish home on the Costa del Sol.
Outside the capital of Majorca, tourist licenses are still issued, but only in designated places. The 'PIAT' plan created by the island's authorities clearly specifies where to apply for a license and under what conditions. Granting this does not end the process of legalizing the property for rent, you still have to pay for the accommodation available to tourists. A bed in a single-family house costs the owner EUR 3,500 a year and EUR 875 a year in a holiday apartment. In the so-called "Zonas 60 dias", i.e. areas where renting is only allowed for 2 months a year, such a place costs the owner EUR 291.67 a year.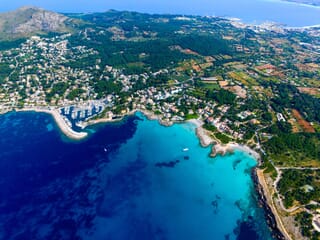 What does it look like in Madrid?
In Madrid, the exact number of tourist apartments is not known. City authorities and various sources estimate their number at over 15,000, with 10,467 of them having a tourist license (data from March 2019). Here, before accepting the first guests, you must apply for a tourist license and, in addition to other standard documents, such as ownership documents or occupancy permits, you must also present to the municipal office a plan of the apartment prepared by an architect with appropriate permissions. Interestingly, in Madrid you cannot rent tourist apartments for less than 5 days, and on the door of each registered apartment there should be a sign saying that it is a tourist apartment.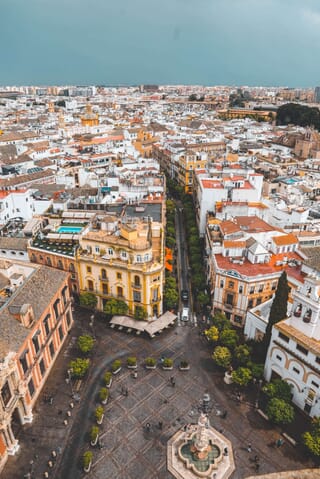 Vacation rentals in Malaga and the Costa del Sol
Malaga gathered for several years to regulate the holiday rental market. Finally, in May 2016, the regulation entered into force. It introduced the obligation to have tourist licenses for all renting their apartments to tourists. This regulation very clearly defines which features a tourist property must have, how it should be equipped and how it should be handled. It also introduces the obligation to register guests within 24 hours of arrival using a special form (similar to the hotel one) to the police or the appropriate Guardia Civil unit. Fortunately, most registrations can be made online and property owners do not have to do this in person, so they delegate this task to us.
Before accepting guests, the property must be registered with the Andalusian Government's Department of Tourism. An appropriately registered property receives its identification number, without which none of the holiday rental portals will allow it to be advertised. When selling the property, the number can be given to the new owner, who is obliged to update it, because despite the fact that the number is assigned to the property, it obviously indicates its current owner, which greatly facilitates the work of the tax office.
In Malaga and the Costa del Sol, where our office mainly operates, there are no restrictions on issuing tourist licenses, so their number is growing rapidly.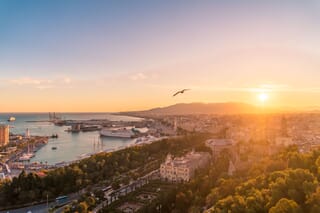 Vacation rentals are a big competition for hotels in Spain
Apartments for rent successfully compete with the hotel market, especially in large cities. Hosteltur.com reports that the so-called Hotel occupancy rates in Madrid and Barcelona are 77.51% and 78.63% respectively, exceeding 80% in the peak season, while tourist apartments in these cities have an occupancy rate of 69.51% and 68.05%.
The hotel sector fiercely fought to regulate the rental market of private apartments, because the exceptionally fast and uncontrolled increase in the number of beds in holiday apartments began to adversely affect its income. This fight is hardly surprising when looking at the numbers: between 2012 and 2016, the offer of tourist apartments in 22 major Spanish cities increased by ... 1.633%! This meant 362,493 beds in tourist apartments in 2016 - 9.67% more than in hotels. I am quoting data from the main platforms offering Airbnb, Booking or Home Away holiday rentals, i.e. we are talking about registered properties, and our experience shows that despite the efforts of the offices, the shadow economy has not been completely eliminated.
There are many challenges facing the short-term rental market
There are many challenges facing the short-term rental market. One of them is the lack of structures that would allow efficient implementation of market regulation, but introduced several years ago. Many police stations still lack dedicated people who would physically deal with, for example, guest registration services, which makes life difficult for us, companies dealing, among others, with servicing short-term rentals for our clients - investors.
Another, much more difficult challenge that the biggest cities in Spain and not only face in recent years is the huge influx of tourists in high season, which makes life difficult for the inhabitants of these cities, who often move from central districts to the periphery or to the surrounding towns . As a result, city centers become empty after the season, which means trouble for restaurateurs and other service providers. City councils are looking for a golden mean to reconcile all parties, but there are no specific solutions yet.
Vacation rental properties have a huge advantage
The huge increase in popularity of tourist apartments as a way to invest money also translates into an increase in long-term rental prices. Many owners find it more profitable not to rent their apartment for a year, but to rent it for short-term rent in the season. The profit is similar or slightly lower, and by the way they can use the apartment out of season. A very convenient solution for property owners, but causing a large outflow of apartments from the long-term rental market, which in turn translates into a significant increase in prices of those that remained on this market.
The private apartment rental market in Spain can be a great way to earn money if you approach the topic wisely. As usual, the basis is to gather detailed information about the region that interests us and its attractiveness to potential tenants and legal regulations functioning in this region on the tourist rental market. Then it remains to choose the right property and the company that will manage the tourist apartment.