Costa del Sol and Costa Blanca - differences, similarities and the real estate market
17/03/2020
2020-03-17 10:22
Many times have I heard the question: "Costa Blanca or Costa del Sol"? And this is what I want to deal with today and show the differences, similarities between these two regions. Of course, bearing in mind primarily the real estate market on the Costa del Sol and Costa Blanca.
---
Spain is a large and beautiful country. It is rare for nature to be so generous with a place. We have fantastic, lofty mountain ranges, ancient cities remembering a different world, and white villages where time has stopped, glued to the green hills. We have islands and beaches with almost all possible colors of sand. We have modern, vibrant metropolises offering all metropolitan attractions. How to choose a place for yourself in this rich selection?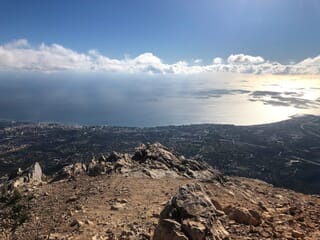 I am not able to describe all regions of Spain in one post - a book would come out of it, moreover, almost everything has been written about it and this is not the context we are talking about. Over the past 10 years (because that is how much Dream already exists!), I have often heard the question: "Costa Blanca or Costa del Sol"? And I want to address this question today.
Costa del Sol and Costa Blanca - weather
Both regions enjoy a mild Mediterranean climate, 320 days of sunshine a year (if you do not believe, check the guidebooks ☺) and very mild winters. Marbella (Costa del Sol) boasts a specific microclimate that ensures its proximity to La Concha mountain, a symbol of this part of the coast. This microclimate is very friendly for people with health problems, especially those related to breathing.
The summers on the Costa del Sol are hot and dry. For a change on the Costa Blanca in the summer, high temperatures are also accompanied by high humidity.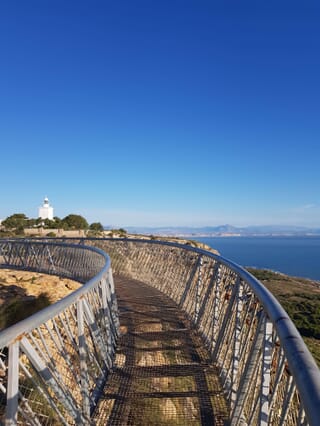 Winter as we know it, simply does not exist here. It rains a bit now and then, sometimes it's windy, temperatures drop slightly - and after about three months everything returns to normal, so you get up in the morning and you can be sure that the sun will greet you. It's fantastic and you never get bored.
Costa del Sol and Costa Blanca - what are the beaches?
Costa Blanca is called so for a reason, it is actually the white coast. The sandy, wide beaches of La Mata invite you to relax and enjoy the blissful laziness.
The La Manga peninsula does not have such a spectacular beach, but it has Mar Menor (Smaller Sea). Strongly salty, warm and very shallow, it is a paradise for wind- and kite-surfers, sailors and fans of other water sports, as well as those who like to just lie on the water and ... do nothing ☺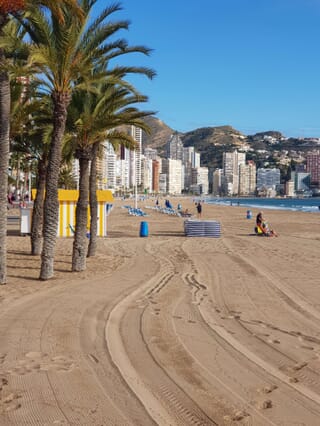 The Torrevieja surroundings are beautiful "salinas", which are pink and greenish salt lakes with flamingos marching proudly around an in them.
Both coasts are washed by the Mediterranean Sea, but on the Costa Blanca the water is much warmer. Costa del Sol, due to the proximity of the ocean, must settle for cooler water. There are also no white beaches. The beaches here are volcanic, so their sand is thicker and darker. I remember that it was a big surprise for me. Accustomed to the beautiful Baltic beaches, I expected the Spanish ones to be similar. And they really are, just not here.
The volcanic past of the Costa del Sol, however, also has its good sides, because it is surrounded by picturesque mountain ranges, and the distance between the sea and the mountains is small. This turned out to be a big bonus for the local real estate market, because thanks to this hilly Costa del Sol offers its inhabitants sea views not only from the first line of the beach.
Costa Blanca is flatter, although there are also places where the mountains go down to the sea painting fantastic views. Moraira and Javea are just some examples.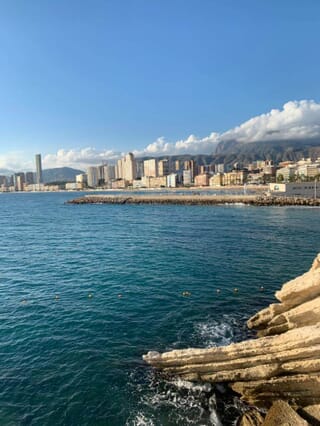 Costa del Sol and Costa Blanca - real estate market
It develops very fast on both coasts. In addition to the Balearic Islands, the Canary Islands, Barcelona and Madrid, Costa Blanca and Costa del Sol are those regions that attract the largest numbers of tourists, often later turning into residents (affectionately called "expats" ☺).
The most popular cities and types of real estate
Real estate markets on both coasts are similarly organized. The fastest selling products are holiday apartments and houses, both: detached and town-houses. Each of the markets has its most prestigious, and thus the most expensive addresses. On the Costa del Sol they are Marbella, Puerto Banus, Benahavis, and for several years the leaders have been bravely catching up with Estepona. On the Costa Blanca, in turn, they are Altea, Moraira, Javea, Cumbre de Sol - here the prices are similar to those on the Costa del Sol.

Costa del Sol and Costa Blanca - property prices
Prices are the most important difference between the Costa Blanca and Costa del Sol real estate markets. This first coast is much more gracious in this respect, because prices are lower. A 2-bedroom (3-room) flat with an area of ​​80 m2 in Torrevieja you can buy for around 150,000 EUR, in Alicante you have to pay around 50,000 EUR more. For 300,000 EUR you can already buy a small villa with 2 or 3 bedrooms.
On the Costa del Sol for this type of villa you have to pay around 480 - 500,000 EUR, a 2-bedroom apartment, in turn, will cost about 250,000 EUR.
The prices given here are, of course, approximate, it all depends on the location, quality, size and equipment of the property.

Dream Property opens on the Costa Blanca
This text was created in cooperation with Adam Hejducki from Norpol, which is our partner on the Costa Blanca. Adam is also the author of photos from Costa Blanca - thank you! You can expect more information and comparative entries on our blog in the nearest future. We want to dispel your possible doubts about the places, regulations and processes taking place on the Spanish real estate market, thus opening wider the door, which perhaps some of you may decide to go through. The inscription on the door reads: "Bienvenidos" ☺